Test IG Embed
By KQ · 30th August, 2023
As we find ourselves in the midst of 2023, it's essential for business owners to anticipate and adapt to the evolving expectations of our customers.
With the next six months ahead of us, now is the perfect time to prepare and align your strategies to meet customer demands.
In this article, we will explore 5 key customer expectations for the upcoming months and provide actionable strategies to ensure your business stays ahead of the curve.
Expectation 1: Option To Purchase From Online and Offline Channels
Customers now expect a seamless integration between online and offline channels. They want the ability to browse, purchase, and return products through multiple sales channels while enjoying a consistent experience.
Some new online-merge-offline shopping trends include;
Buy online, pick up in store
Buy in store, deliver to doorstep
Browse in store, shop online!
To meet this expectation, businesses should adopt technologies that allows you to:
manage all online and retail orders in a Single Unified Back Office
access live product availability and movement updates
consolidate all customer data no matter if they purchased online or offline
Learn how one of our merchants ADNAA, utilised EasyStore's Ecommerce and Retail solution provides the comprehensive commerce solution you need to achieve 180% revenue growth from their omni-channel marketing success as a traditional retail business!
Expectation 2: Customers Expect Businesses To Know What They Want
Customers anticipate highly personalised experiences tailored to their preferences, needs, and shopping behaviours.
They expect businesses to leverage data analytics, artificial intelligence, and machine learning to deliver relevant product recommendations, personalised offers, and targeted marketing messages.
To meet this expectation, businesses should:
Collect data insights and identify key behaviors of loyal customers and market trends
Analyze the gathered data to identify sales and retargeting opportunities.
Implement a loyalty program and send reminders to keep customers updated about their favorite products.
EasyStore's Unified Loyalty Program keeps your customers engaged and ensures a personalised experience, regardless of where they shop with you.
Read about the "5 Reasons Why You Should Have A Customer Loyalty Program" here.
Expectation 3: Complete Checkout within 5 Minutes
Customers increasingly value convenience and speed in their interactions with businesses. They expect streamlined processes, easy navigation, and fast transactions.
Here's how businesses can ensure a smooth checkout experience for;
Online shopping:
Seamless integration with payment and shipping providers.
Optimise mobile responsiveness to support quick checkout.
Display live product availability to prevent orders for out-of-stock items.
Offline Shopping:
Shorten waiting time at cashier with the use of mobile point of sale system.
Offer various payment methods, including cash, cards, and digital payments.
Option to purchase online if product not available in store.
Experience the all-in-one power of EasyStore's Ecommerce Solution, designed to meet every aspect of managing your online business with ease.
But that's not all – for retail businesses, EasyStore's Retail Solution goes above and beyond, seamlessly blending your retail potential with e-commerce capabilities.
Now, you can cater to customers beyond your brick-and-mortar store, expanding your reach and unlocking new growth opportunities in the digital world.
Expectation 4: Have A Platform To Check Important Updates
Customers today are more digitally savvy and expect that businesses make an effort to provide a portal to check everything related to their purchase online.
Customers expect to get quick access on;
E-receipts and purchase history
Digital membership cards
Order fulfilment updates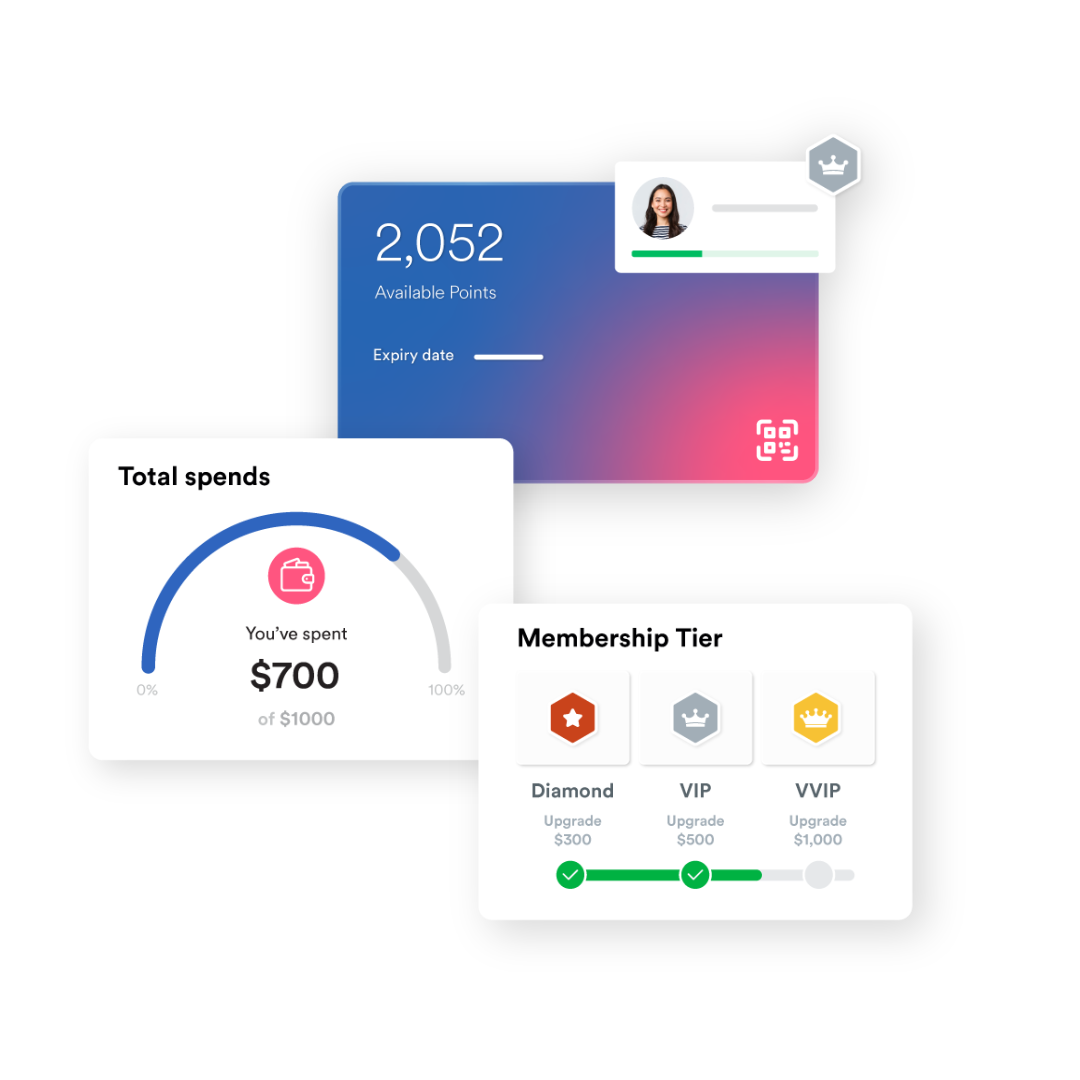 EasyStore's Member App ensures that your customers receive automated real-time updates, meeting the demands of today's tech-savvy consumers and elevating their overall shopping experience.
Expectation 5: Instant Response After Enquiring
Customers expect prompt, knowledgeable, and proactive customer support. They desire quick resolutions to their queries and issues through multiple channels, such as live chat, social media, and phone.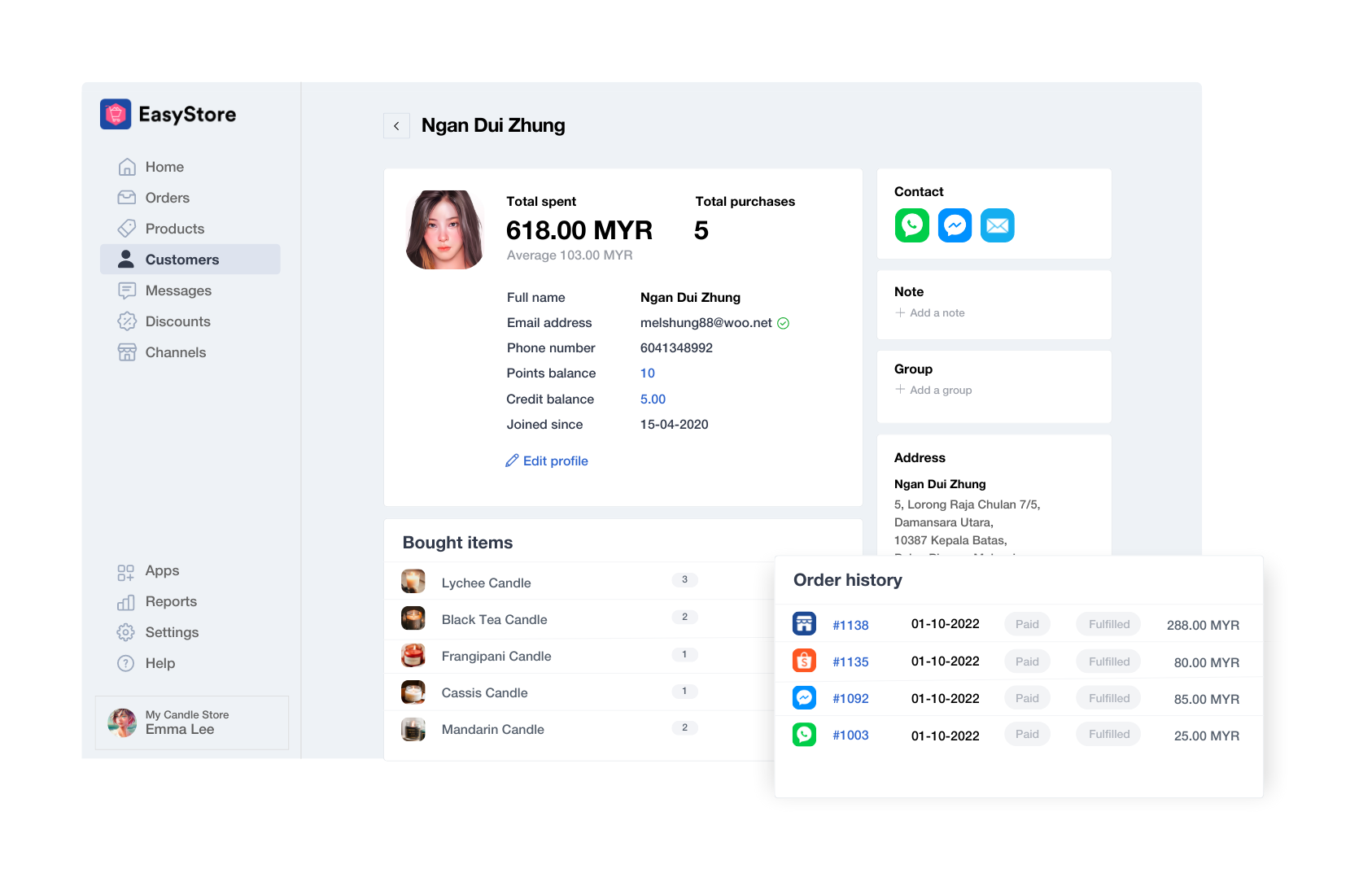 To meet this expectation, businesses need to equip themselves with;
Customer action history to understand their issues and situation before catering to them.
Live messaging tools to provide real-time assistance,
Automated chatbots to assist on basic inquiries.
EasyStore offers Customer Relationship Solutions that can help you ensure timely and efficient communication with customers and facilitate purchases!
In Conclusion,
As we navigate through the dynamic landscape of 2023, it is imperative for businesses to stay attuned to the evolving expectations of their customers. Anticipating and adapting to these expectations is crucial for maintaining a competitive edge and fostering lasting customer relationships.
[BONUS] Redeem July Bundle Promo Now!
To help you exceed these 2023 expectations, we've prepared this exclusive July Bundle Deal to kickstart your success journey!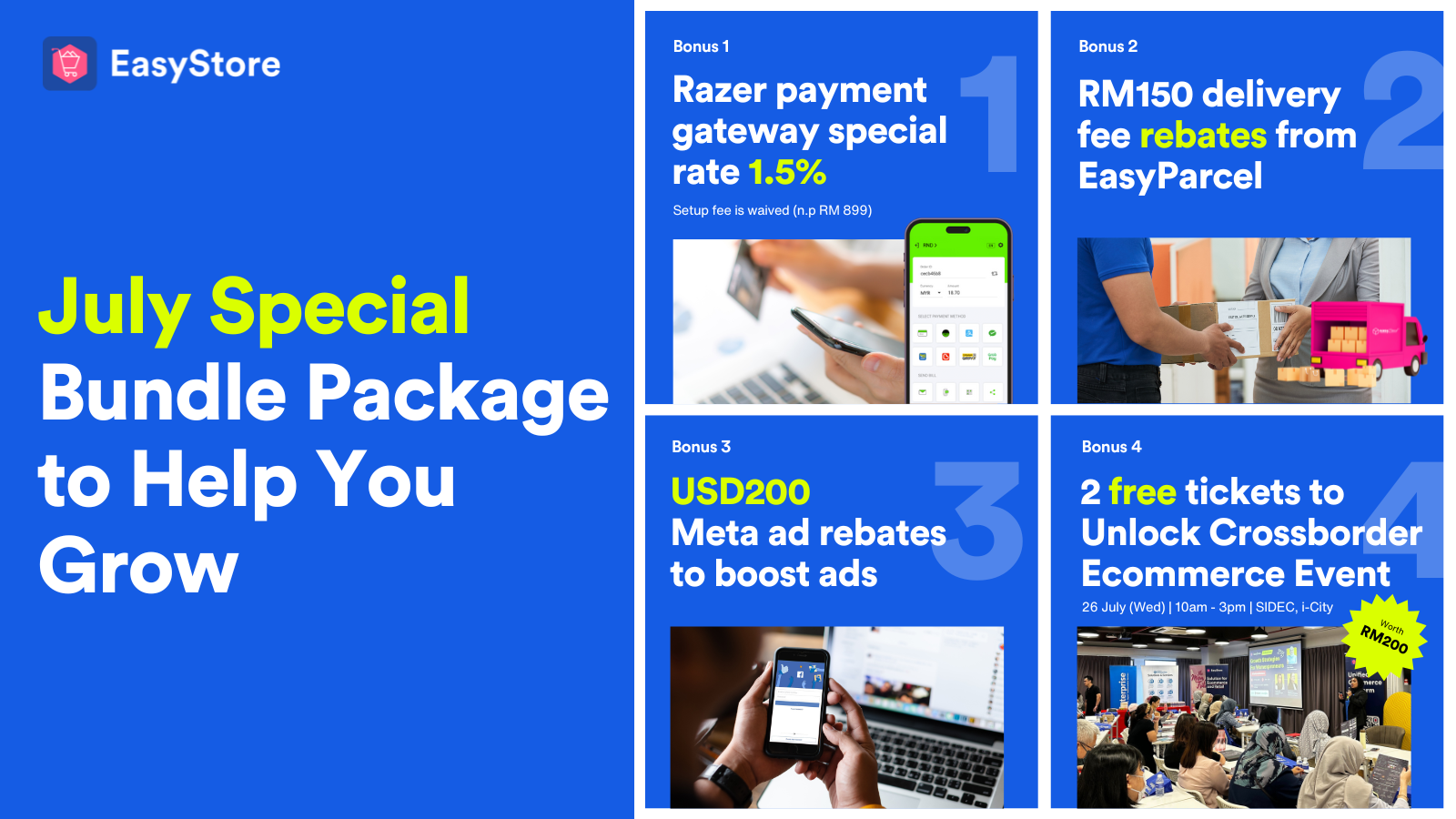 [Limited Time Only] July Bundle Deal
50% OFF EasyStore Business Yearly Plan
Razer Special Rate @1.5% and Waived Annual Fee worth RM 899
RM 200 Shipping Fee Rebate from EasyParcel
USD 200 Meta Ads Rebate to boost your ads
2x Free Tickets to Unlock Crossborder Ecommerce Event
Click here to redeem now!
เริ่มขายของกับ EasyStore
ขายและจัดการธุรกิจของคุณทั้งหมดในที่เดียว
ติดต่อทีมขายของเรา
เรายินดีช่วยเหลือคุณ เพียงกรอกแบบฟอร์มนี้เพื่อพูดคุยหรือนัดหมายทีมขายของเราได้ทันที